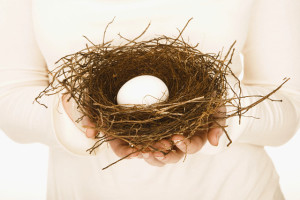 Enhancing your fertility begins with a change of perspective toward yourself, your body, and your health. Consider your fertility as a journey toward optimal health and wellness, and an opportunity to treat your body in the best way possible. Shifting your perception in this way helps you feel better and allows conception to become a reality. If you are struggling to get pregnant, you are not alone.  It's disheartening not to know the cause of your infertility, however, there are specific ways that acupuncture can enhance your fertility.  
One in eight couples in the United States has trouble getting or staying pregnant, and more than 9 million people seek treatment for fertility every year. These figures have been on the rise for decades, due to a variety of contributing factors, such as delaying conception until later in life, stress, unbalanced lifestyle habits, poor nutrition, and environmental toxins as well as gynecological conditions such as polycystic ovarian syndrome (PCOS), endometriosis, and fibroids. Fortunately, the wisdom of acupuncture and Chinese medicine can offer a safe and natural approach for conception, with or without assisted reproductive technologies (ART's), including intrauterine insemination (IUI) and in vitro fertilization (IVF).  In fact, Chinese medicine and modern science technologies can compliment each other as an integrated approach to fertility.
Acupuncture can enhance fertility to:
Balance menstrual and hormonal cycles

Enhance blood flow to the uterus and thickens your endometrium

Reduce stress, anxiety, and promote relaxation
Improve fertile cervical mucous
Improve the function of the ovaries to produce better quality eggs
Decrease the chances of miscarriage
Enhance the immune system
Decrease uterine contractions after embryo transfer
Improve sperm quality and quantity to create better embryos
Mediate side effects of the drugs used in IVF treatments
My perspective on fertility 
Every patient has her own unique path and journey toward conception.  I listen to your fertility story, offer hope, and work with you to reach your goal of future pregnancy by improving your menstrual cycle, balancing your hormones, and supporting a healthier lifestyle. This rebalancing can take 3-6 months of consistent acupuncture treatments, which will gradually improve the quality of your life and increase your chances of conception.
I often use the analogy of growing a garden in reference to fertility.  In order for the garden to flourish, you must water it, feed it, nurture it, and give it adequate sunshine.  Similarly, acupuncture can help rebalance the body to create the best conditions for enhanced fertility and pregnancy.  Many patients find acupuncture treatments very relaxing and look forward to the opportunity to deeply rest. I offer a supportive and loving environment to assist people on the journey of fertility.
Here are a few things you can do now to support your fertility and health:
Pay attention to your menstrual cycle and track your ovulation

Eat well, including lots of vegetables and whole foods, and avoid processed foods.

Reduce alcohol consumption and caffeine. Eliminate tobacco all together
Do something that relaxes and nourishes you every day

Most importantly, be kind and gentle with yourself and your journey.  
Please feel free to contact me with any questions and share this important information with anyone you know who may benefit.